LESSON: Polynomial Long Division
Cheat Sheet Below: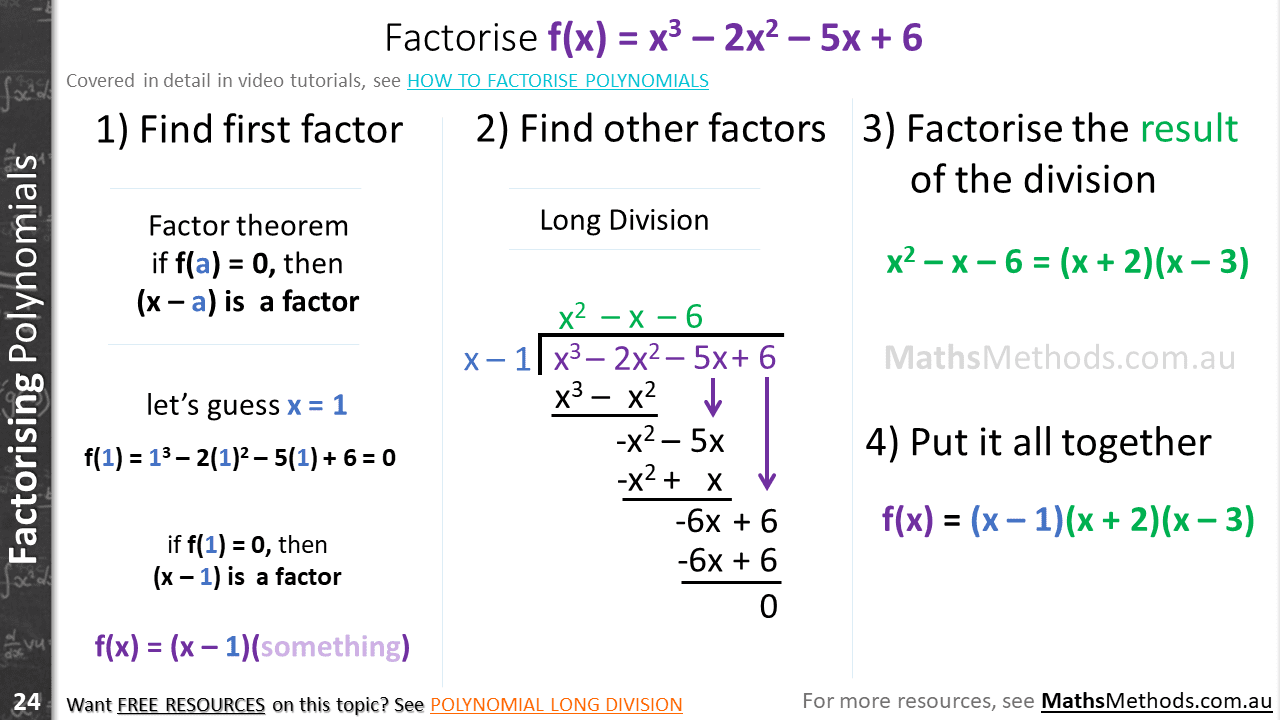 Want the whole year summarised like this? Get the…
Maths Methods Overview
The Ultimate Maths Methods Overview is a summary of the entire year – both Year 11 & Year 12. It's full of colourful diagrams and simple explanations that can be used during class or as Bound Reference in certain tests and exams. There is a digital version and printed version.
Click an image below to learn more
• 87-page summary
• Overview of entire year
• Printable Bound Reference
• Download instantly
• 90-page summary
• Overview of entire year
• Use as a Bound Reference
• FREE Delivery
• 260 exam question page
• Fully worked solutions
• Based on real exams
• FREE Delivery